あなたの英語力をアップしてくれるYouTuberをみんなで応援しよう!
#c2englishlistening #cpelistening #cpepreparation
Cambridge Certificate of Proficiency in English (C2) Listening test, part 3.
The C2 Proficiency Listening paper has four parts. For each part you have to listen to a recorded text or texts and answer some questions. You hear each recording twice.
What's in Part 3?
A recording with interacting speakers lasting 3–4 minutes. You have to listen to the recording and answer a series of multiple-choice questions, each with four options (A, B, C or D).
What do I have to practise?
Listening for opinion, gist, detail, inference.
Remember to follow WE ARE ENGLISH on:
Facebook: https://tinyurl.com/9kpc2aaf
Instagram: https://tinyurl.com/27s59puu
Telegram Group: https://t.me/weareenglishpublic
Twitter: https://tinyurl.com/yu2dw2yc
VK: https://vk.com/weareenglishvk
LinkedIn: https://tinyurl.com/4r8n9nvb
Become a channel MEMBER and get access to EXCLUSIVE and PERSONALISED content:
https://www.youtube.com/channel/UCaen260-fj7Z7wBk0wp9jjg/join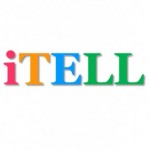 Author ごとう ひろみち
ようこそ。あなたの「英語ドリーム」を実現するために、iTELLian Academyを始めました。みんなの記事を楽しく読まさせていただいています!