あなたの英語力をアップしてくれるYouTuberをみんなで応援しよう!
📝 Get your FREE TOEFL SPEAKING TEMPLATES: https://bit.ly/3uJdseN
Online Intensive "Get 100 or above on TOEFL" (inc. changes 2021: + 15 practical lectures and new templates) http://bit.ly/34XzaiN ⭐ Use your code MARINATOEFL2021 to get $20 off⭐
We updated the course, now it consists of 15 theoretical lectures and 15 practical lessons, it's almost a full-fledged mock TOEFL!
In this video, I am going to tell you about the new TOEFL Speaking Tasks. Learn all about the changes and get templates for the updated TOEFL Speaking questions!
00:00 Intro
02:14 – Updated Speaking tasks
03:02 – Get 100 or above on TOEFL
04:13 – Personal Choice (task one)
07:37 – Campus Announcement (task two)
10:34 – General to Specific (task three)
14:04 – Academic Lecture (task four)
16:50 – Main strategy to ace TOEFL
⭐ INSTAGRAM – linguamarina
⭐ LEARN LANGUAGES ABROAD – https://linguatrip.com
⭐ ENROLL IN MY YOUTUBE COURSE – https://bit.ly/2D1Z6gf
⭐ DOWNLOAD MY ENGLISH WORKBOOK – https://marinamogilko.co/workbook
📝 Get your English text corrected instantly – https://fluent.express/
📷 FILMING EQUIPMENT
– Gear for making my 'talking head' videos – https://kit.co/linguamarina/gear-for-youtube
– Gear for vlogging – https://kit.co/linguamarina/current-vlogging-setup
🎈PROMOS
$20 TO SPEND ON AIRBNB – http://bit.ly/2g0F87Q
$20 TO SPEND ON UBER – http://ubr.to/2k1B89L
I use affiliate links whenever possible (if you purchase items listed above using my affiliate links, I will get a bonus)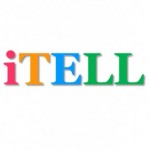 Author ごとう ひろみち
ようこそ。あなたの「英語ドリーム」を実現するために、iTELLian Academyを始めました。みんなの記事を楽しく読まさせていただいています!