あなたの英語力をアップしてくれるYouTuberをみんなで応援しよう!
👉 My complete online course – IELTS SPEAKING SUCCESS – Get a Band 7+
https://www.udemy.com/course/ielts-speaking-success-get-a-band-7/?couponCode=37DE7BAND7YOUJUN13
/>
😃 My online course – FLUENCY for IELTS SPEAKING – DISCOUNTED!
https://www.udemy.com/course/fluency-for-ielts-speaking/?couponCode=A0BC8FLUYOUJUN13
/>
*****
Hello and good morning. How are you today, welcome. This is Keith from the Keith Speaking Academy here helping you with better English, better answers and hopefully getting a higher score on the IELTS Speaking test.
So today, we are going to be looking at the really interesting topic of IDIOMS, particularly idioms for work, so that's our focus. I'd like to talk about idioms and idiomatic expressions. So we will look at different situations and particularly the context of when and how to use idioms.
*****
Topics covered today:
00:00:00 Welcome
00:03:12 Why does it take me so long to reach Band 7?
00:06:19 Get your FREE IELTS 28 day planner here https://ieltsetc.com/28-day-planner-2/
00:09:46 What are Idioms ?
00:15:52 What are Idiomatic expressions?
00:20:30 Pre-task for Idioms Video
00:26:15 Idioms for WORK – Video
00:31:42 List of idioms from video
00:39:58 What do you like and dislike about your job?
00:47:53 Model Answers
00:54:00 Talk about a company you like
01:01:58 Review of IDIOMS (with Kahoot)
*****
Get FREE IELTS SPEAKING practice online with my LIVE LESSONS streamed every Tuesday and Thursday at 9am (UK time)
10:00 am (Spain)
11:00 am (Russia/KSA)
1:00 pm (Pakistan)
1:30 pm (India)
2:00 pm (Bangladesh)
3:00 pm (Vietnam/Thailand)
4:00 pm (Beijing, Taipei, H.K.)
*****
Do a complete Mock IELTS Test.
https://takeielts.net/the-path-to-success-in-the-ielts-test/
Use the CODE: keith10 to get a 10% discount
FREE Lesson Notes in PDF https://keithspeakingacademy.com/ielts-speaking-free-live-lessons/
FREE e-book: AVOID 10 MOST COMMON MISTAKES IN IELTS SPEAKING:
https://keithspeakingacademy.com/
*****
Follow me on social media
Facebook Group: https://www.facebook.com/groups/KeithIELTSMastermind/
Instagram: https://www.instagram.com/keith_speaking_academy/
Website: https://keithspeakingacademy.com/
#ieltsspeaking2020 #ieltsspeakingtips #ieltsspeaking
*****
For those of you with the test coming soon
Good luck!
Keith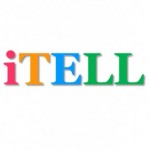 Author ごとう ひろみち
ようこそ。あなたの「英語ドリーム」を実現するために、iTELLian Academyを始めました。みんなの記事を楽しく読まさせていただいています!