あなたの英語力をアップしてくれるYouTuberをみんなで応援しよう!
👉 My complete online course – IELTS SPEAKING SUCCESS – Get a Band 7+
https://www.udemy.com/course/ielts-speaking-success-get-a-band-7/?couponCode=CF7D62BAND7YOUMAY12
/>
😃 My online course – FLUENCY for IELTS SPEAKING – DISCOUNTED!
https://www.udemy.com/course/fluency-for-ielts-speaking/?couponCode=A3A59FLUYOUMAY12
/>
IELTS Speaking Mock Test Band 8
Hello, this is an IELTS Speaking mock test with Josh from the Philippines whom I would give a band 8 for this test.
Keep watching, to listen to my feedback and to find out how he could reach a band 9.
Also you can hear some tips and advice, from Josh about how he has learnt English and prepared for IELTS.
*****
Topics covered in this video:
00:00:00 Introduction
00:00:27 Part 1
00:05:19 Feedback
00:08:35 Part 2
00:11:34 Part 3
00:17:39 Final Feedback and advice
00:22:35 Who am I?
00:23:44 My tips to get IELTS Speaking Band 9
00:29:47 Student's and tips
*****
👍 Get get a complete Mock IELTS Test with TakeIELTS.net
https://takeielts.net/the-path-to-success-in-the-ielts-test/
Get a 10% discount with the CODE: keith10
🎁 Download my free e-book: AVOID 10 MOST COMMON MISTAKES IN IELTS SPEAKING:
https://keithspeakingacademy.com/
Practice IELTS speaking with italki:
https://promos.italki.com/ieltsspeakingsuccess/
*****
Follow me on social media
Facebook Page: https://www.facebook.com/keithspeakingacademy
Facebook Group: https://www.facebook.com/groups/KeithIELTSMastermind/
Instagram: https://www.instagram.com/keith_speaking_academy/
Website: https://keithspeakingacademy.com/
#IELTSSPEAKING #ieltsspeakinginterview #IELTSpractice #IELTS2021 #keithspeakingacademy
*****
Hope this helps you prepare for your test.
Good luck!
Keith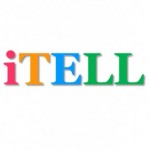 Author ごとう ひろみち
ようこそ。あなたの「英語ドリーム」を実現するために、iTELLian Academyを始めました。みんなの記事を楽しく読まさせていただいています!