あなたの英語力をアップしてくれるYouTuberをみんなで応援しよう!
Download ELSA: http://bit.ly/ElsaxEnglishSpeakingSuccess
Exclusive offer for my students: https://elsaspeak.com/inf/englishspeakingsuccess/
Try my NEW ELSA Challenge once you are in the app!
*****
IELTS Speaking Part 2 is a piece of cake, if you know what you are doing!
Let's find out how you can succeed in IELTS Speaking Part 2.
*****
Topics covered in this video:
00:00:00 Welcome
00:00:22 Introduction
00:01:42 Tip #1. Plan a Clear Structure
00:03:57 Tip #2. Be Direct
00:06:54 Tip #3. Use Different Tenses
00:10:38 Tip#4. Use Flexible Templates
00:12:38 ELSA
00:14:48 Tip#5. Use Cohesive Devices
00:17:24 Tip #6. Get into the Flow
*****
Read the full article here: https://keithspeakingacademy.com/tips-and-phrases-for-ielts-speaking-part-2/
IMPROVE YOUR ENGLISH:
😁 My online course DISCOUNTED – IELTS Speaking without the stress! https://courses.keithspeakingacademy.com/p/ielts-speaking-get-band-7-gold?src=YTREC
/>
👍 Learn all about the IELTS Speaking test: https://keithspeakingacademy.com/ielts-speaking-test-format/
🎁 Download my free e-book: AVOID 10 MOST COMMON MISTAKES IN IELTS SPEAKING:
https://keithspeakingacademy.com/
😄 Practice speaking English with italki (I will give you$10 towards your first lesson):
https://www.italki.com/affshare?ref=IELTS
/>
*****
Follow me on social media
Facebook Page: https://www.facebook.com/keithspeakingacademy
Facebook Group: https://www.facebook.com/groups/KeithIELTSMastermind/
Website: https://keithspeakingacademy.com/
#IELTSSPEAKING #Englishconfidence #IELTSTips #IELTS2021 #keithspeakingacademy
*****
Prepare
Practice
Grow more confident!
Keith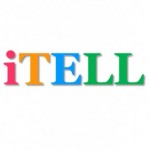 Author ごとう ひろみち
ようこそ。あなたの「英語ドリーム」を実現するために、iTELLian Academyを始めました。みんなの記事を楽しく読まさせていただいています!