あなたの英語力をアップしてくれるYouTuberをみんなで応援しよう!
👍 My original complete online course – IELTS SPEAKING SUCCESS – Get a Band 7+ https://keith-speaking-academy.teachable.com/p/ielts-speaking-success-get-a-band-7?src=YTREC
/>
😃My new online course – FLUENCY for IELTS SPEAKING – DISCOUNTED!
https://www.udemy.com/course/fluency-for-ielts-speaking/?couponCode=17D6FLUWEBAUG17
/>
*****
These are my 5 best IELTS Speaking Part 1 tips, brought together from the thousands of IELTS Speaking classes I have taught online.
Seeing them in 5 model answers, you will learn how to improve your own part 1 answers and so get a higher score in the IELTS speaking test.
Notice, I will introduce the ideas one by one, but all 5 are actually used in each model answer.
The 5 IELTS Speaking Part 1 tips are:
1. Use connectors to improve fluency.
2. Use some complex grammar
3. Use idiomatic expressions
4. Make use of synonyms and antonyms
5. Add adverbs
*****
👍 Learn all about the IELTS Speaking test: https://keithspeakingacademy.com/ielts-speaking-test-format/
🎁Download my free e-book: AVOID 10 MOST COMMON MISTAKES IN IELTS SPEAKING: https://social.keithspeakingacademy.com/ARtL
Practice speaking English with italki (I will give you $10 towards your first lesson):
https://www.italki.com/affshare?ref=IELTS
/>
#ieltsspeaking #ieltsspeakingtips #ieltsspeakingpart1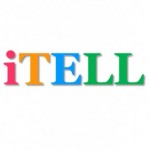 Author ごとう ひろみち
ようこそ。あなたの「英語ドリーム」を実現するために、iTELLian Academyを始めました。みんなの記事を楽しく読まさせていただいています!